Memory
Memory
Memory and Transmission Committee
Remembering the history of the Shoah and its implications is a priority for the Foundation for the Memory of the Shoah. It supports most of the major museum projects concerning the internment, deportation and rescue of Jews in France and contributes to the conservation and transmission of witness accounts. The foundation also supports projects involving the memory of other genocides.
Web documentary available on France 24 website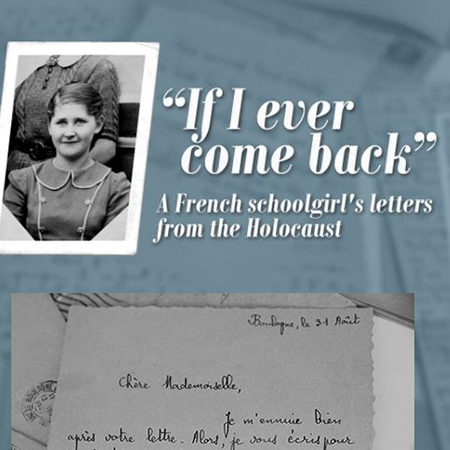 In 2010, a collection of wartime letters and photographs was discovered in an old cupboard at a high school in Paris. Forgotten for years, the letters were written by a former pupil, Louise Pikovsky, to her beloved school teacher during World War Two. 
2014-2015
The Fondation for the Memory of the Shoah and the Fondation pour l'innovation politique wished to identify the memories of the major events of the 20th century from which our present century will be formed. Over 31 000 young people from 31 countries were interviewed.
Proposing a project
The committee reviews proposals for memorial initiatives (commemorations, plaques, markers, etc.) and projects (films, books, exhibitions, plays, etc.) that transmit the history of the Holocaust and other genocides to the French-speaking public. The Foundation also funds projects to rehabilitate memorial sites in France.