Help for survivors
Help for survivors
Solidarity Committee
Solidarity toward Shoah survivors and those who suffered anti-Semitic persecution is one of the main priorities of the Foundation for the Memory of the Shoah. The Foundation finances specific programs established by social and medical institutions. These programs aim to meet the needs of Shoah survivors by offering specific services. The Foundation also works to reduce the isolation of survivors by supporting associations that offer them group activities and cultural events. Today, approximately 3,000 Shoah survivors may benefit from these specific services.
Various services offer survivors guidance and help them claim the benefits to which they are entitled. It is advisable to contact the Claims Conference representative in France or a local Jewish social service agency to help you fill out the form.
2016 / 2017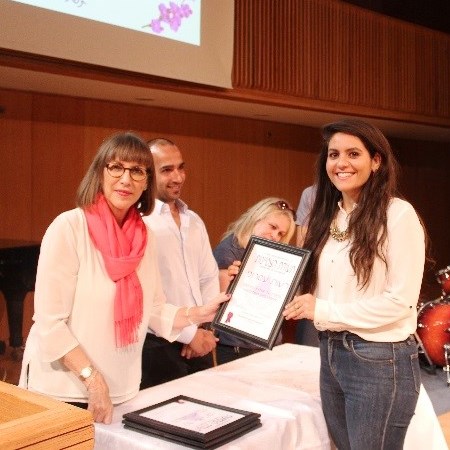 The Foundation For The Benefit Of Holocaust Victims In Israel grants a scholarship of NIS 5,000 to students who volunteer 120 hours during the academic year. Each student visits two Holocaust survivors in their homes and helps them cope with their loneliness.
Proposing a project
In France, programs for survivors can be proposed by medical and social institutions (homecare or long-term care facility programs) or organizations (cultural activities and fighting the isolation of seniors). The Foundation also funds programs set up by charitable organizations to help survivors in Israel. For Europe, it has a partnership with the Joint Distribution Committee.
Next closing dates
Medical-social programs: 
September 7, 2018
 
Social contact programs
and international projects: 
March 16, 2019